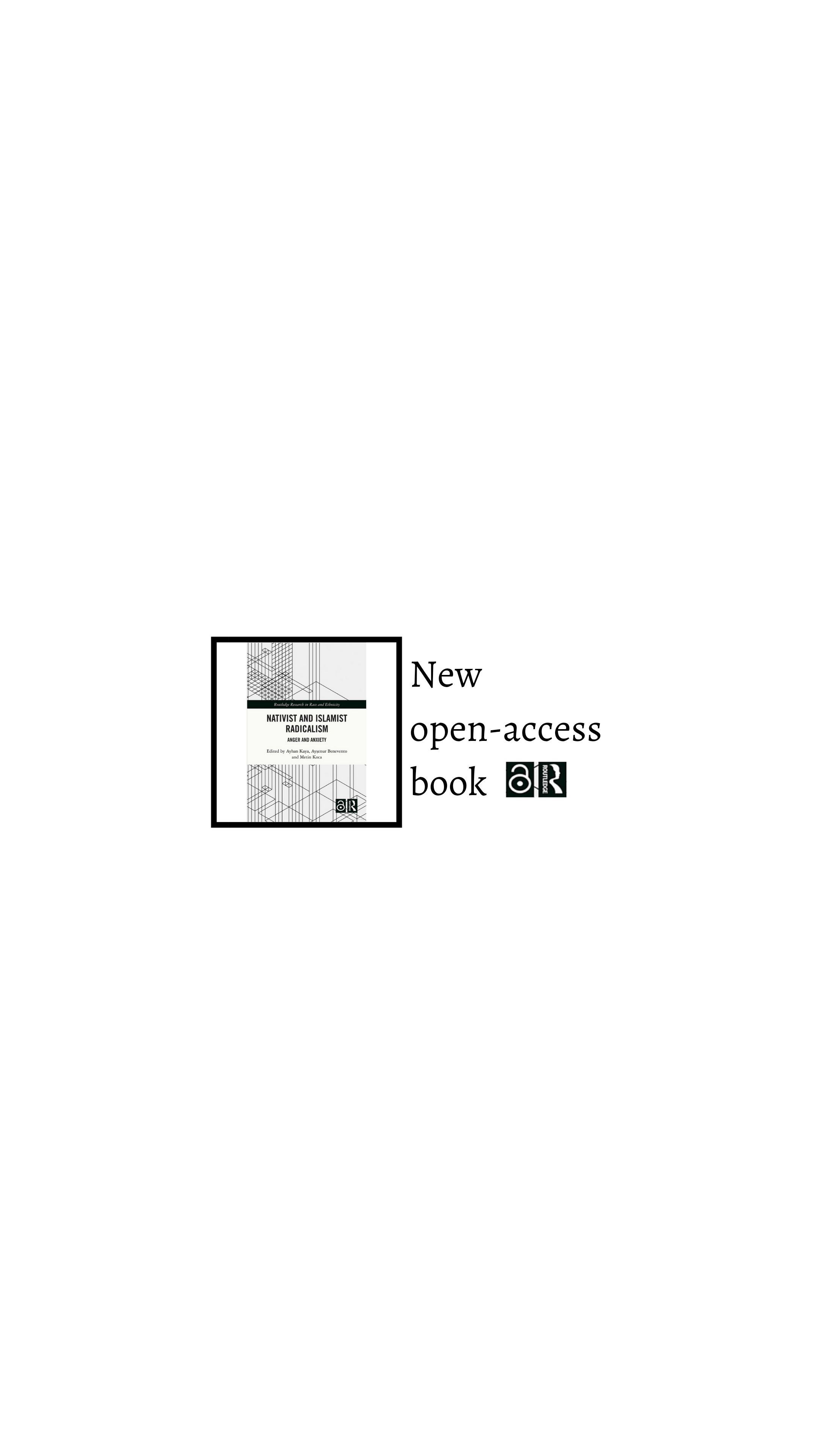 Our new open-access book is out!
Nativist and Islamist Radicalism: Anger and Anxiety, edited by Ayhan Kaya, Ayşenur Benevento and Metin Koca (London: Routledge), is available online as of April 3, 2023.
The collection, featuring diverse and insightful contributions from esteemed scholars, analyses the factors and processes behind radicalisation of both native and self-identified Muslim youths. It argues that European youth responds differently to the challenges posed by contemporary flows of globalisation such as deindustrialisation, socio-economic, political, spatial, and psychological forms of deprivation, humiliation, and structural exclusion.
The book revisits social, economic, political, and psychological drivers of radicalisation and challenges contemporary uses of the term "radicalism". It argues that neoliberal forms of governance are often responsible for associating radicalism with extremism, terrorism, fundamentalism, and violence. It will appeal to students and scholars of migration, minority studies, nationalisms, European studies, sociology, political science, and psychology.
The Open Access version of this book, available at https://www.taylorfrancis.com, has been made available under a Creative Commons Attribution-Non Commercial-No Derivatives 4.0 license
Reach the open-access links for each chapter below:
by Ayhan Kaya, Metin Koca, Ayşenur Benevento

by Roberta Ricucci

by Ayhan Kaya

by Denis van de Wetering, Tobias Hecker

by Constantina Badea

by Catarina Kinnvall, Tereza Capelos, Poppy Laurens

by Ayşenur Benevento

by Martijn de koning

by Mehdi Lahlou

by Metin Koca

by Olivier Roy

by Ayhan Kaya, Metin Koca, Ayşenur Benevento