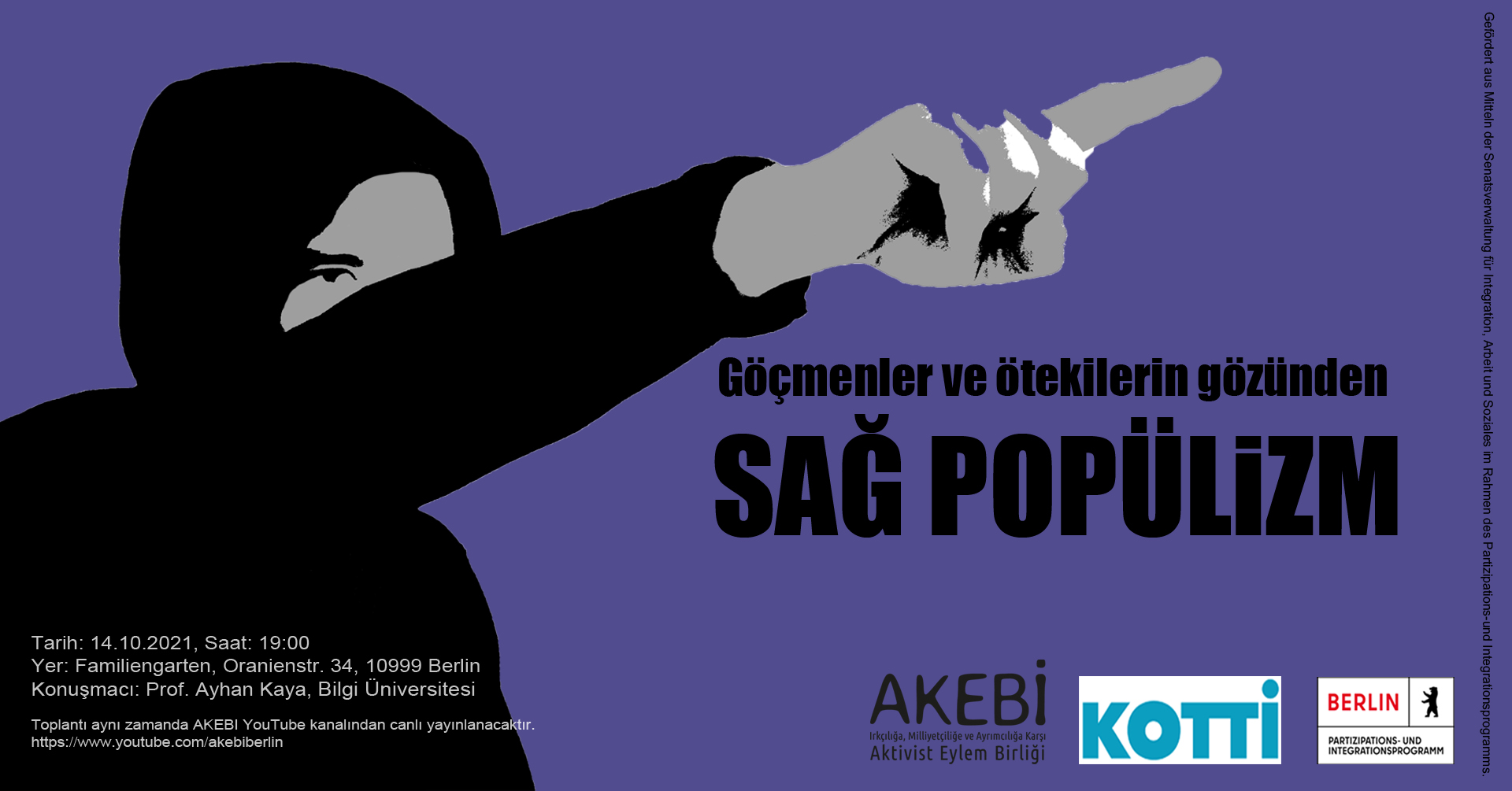 Workshop: Right-wing Populism Through the Eyes of Immigrants and Others
October 13, 2021
The PRIME Youth Principal Investigator Professor Ayhan Kaya moderates a workshop in Berlin, organized by the Activists' Association against Racism, Nationalism and Discrimination (AKEBİ), to evaluate the phenomenon of populism from the perspective of immigrants.
In this workshop, the participants will discuss the social and political grounds behind the widening base of Right-wing Populism in recent years. Particular attention will be given to the challenges that immigrants, individuals, and communities that try to integrate into Europe face against the rising Right-wing Populism.
The meeting will be held on Thursday, October 14, 2021, at 19:00 in Familiengarten, Berlin, and will be broadcast live on AKEBİ's YouTube channel.