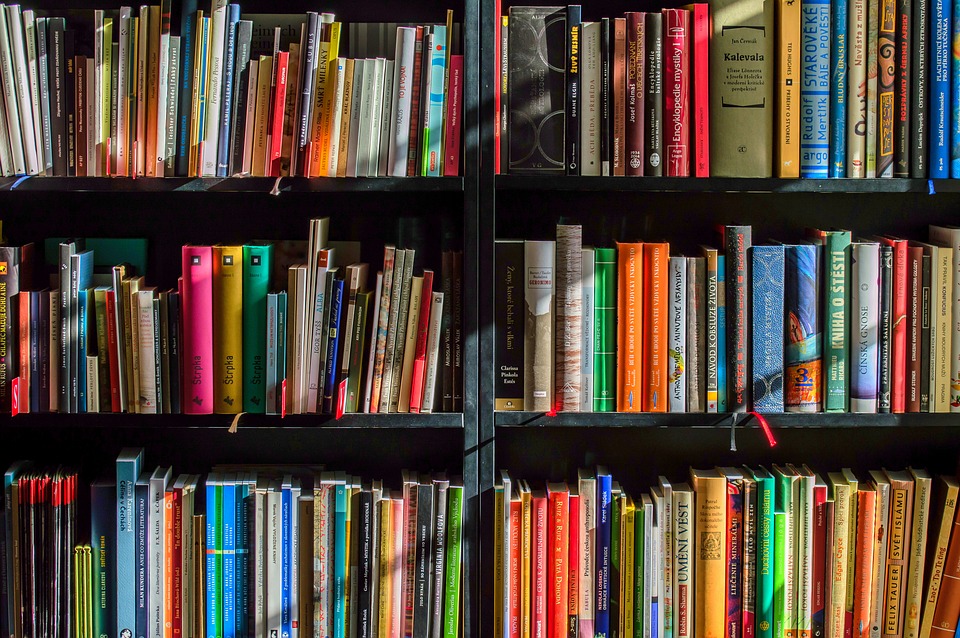 List of Publications
This list of publications only includes the relevant works of the Istanbul Bilgi University's ERC research team.
2021 Publications
Ayhan Kaya, Radikalizm, ekstremizm ve neoliberalizm: Geçmişten günümüze radikalleşme, Sarkaç, Bilim Akademisi, https://sarkac.org/2021/09/radikalizm-ekstremizm-ve-neoliberalizm-gecmisten-gunumuze-radikallesme/.
Ayhan Kaya, "The use of the past by the Alternative for Germany and the Front National: heritage populism, Ostalgia and Jeanne D'Arc," Journal of Contemporary European Studies, https://www.tandfonline.com/doi/full/10.1080/14782804.2021.1981835.
Ayhan Kaya, "Closing the door to migrants and refugees: assessing justice in the EU-Turkey statement," in Michela Ceccorulli, Enrico Fassi, Eds., The EU's External Governance of Migration: Perspectives of Justice. London: Routledge, 2021.
Ayhan Kaya, "Populist Politics in Europe and Their Impact on EU relations with the Middle East: EU-Turkey Relations as a Case Study," in Dimitris Bouris, Daniela Huber, and Michelle Pace, Eds., Routledge Handbook of EU-Middle East Relations. London: Routledge, 2021.
Benevento, Ayşenur (2021) "The Necessity to Recognize Processes of Radicalization from a Socio-Cultural Perspective," Integrative Psychological and Behavioral Science, https://doi.org/10.1007/s12124-021-09620-0.
Adam-Troian, Jais, Ayşe Tecmen ve Ayhan Kaya (2021). "Youth Extremism as a Response to Global Threats? A Threat-Regulation Perspective on Violent Extremism Among the Youth," European Psychologist, 26/1: 15-28. https://doi.org/10.1027/1016-9040/a000415
Kaya, Ayhan, Susan Rottmann, Ela Aras, Zeynep Mencütek (2021). Koruma, Kabul ve Entegrasyon: Türkiye'de Mültecilik. İstanbul Bilgi Üniversitesi Yayınları, https://bilgiyay.com/wp-content/uploads/2021/05/korumakabulveentegrasyon.pdf
Kaya, Ayhan and Angeliki Dimitriadi (2021). "EU Turkey relations on migration: transactional partnership', in Beken Saatcioglu and Funda Tekin (eds.), Turkey and the European Union: Key Dynamics and Future Scenarios. Baden-Baden: Nomos Verlagsgesellschaft.
Kaya, Ayhan (2021). "Religion and International migration," In Jeffrey Haynes (ed.), Handbook on Religion and International Relations. Cheltenham: Edward Elgar: 156-170.
Benevento, A. (2021). How Do Children and Their Mothers Make Sense of Photographs Containing Other Children? Journal of Childhood Studies. 46 (1), 13-33. DOI: https://doi.org/10.18357/jcs00202119137
Kaya, Ayhan (2021). "Migration as a Leverage Tool in International Relations: Turkey as a Case Study", Uluslararasi Iliskiler, Advanced Online Publication, 04 January: 1-19, DOI: 10.33458/uidergisi.856870 (SSCI)
Kaya, Ayhan (2021). "Oration of the Nation in Turkey: From Secularization to Re-Islamization," in Timm Beichelt, Clara Maddalena Frysztacka, Claudia Weber, Susann Worschech (Eds.) (2021). Ambivalences of Europeanization Contributions to the new conceptualization of the past and present of Europe. Pp.123-134. Franz Steiner Verlag. ISBN 978-3-515-12874-2
2020 Publications
Kaya, Ayhan (2020). Avrupa'da Popülist Sağın Yükselişi: Çeşitlilik ve Birlik İçinde Kaybolanlar" (The Rise of the Populist Right in Europe: Lost in Diversity and Union), Eğitim Bilim Toplum Dergisi / Journal of Education Science Society Volume:18 Issue:69 (Winter: 2020) Pages: 128-155
Kaya, Ayhan (2020). "Avrupa'da Popülist Sağ: Küreselleşmenin Kaybedenleri ve Unutulan Coğrafyalar", İktisat ve Toplum Dergisi, Sayı.115 (Mayıs).
Kaya, Ayhan (2020). "Citizenship and Protest Behavior in Turkey", The Oxford Handbook of Turkish Politics Edited by Güneş Murat Tezcür Subject: Political Science, Comparative Politics Online Publication Date: Jul 2020 DOI: 10.1093/oxfordhb/9780190064891.013.35
Kaya, Ayhan (2020). "Avrupa'da Popülist Sağ: Küreselleşmenin Kaybedenleri ve Unutulan Coğrafyalar", İktisat ve Toplum Dergisi, Sayı.115 (Mayıs)
Kaya, Ayhan and Susan Rottmann (2020). "'We can't integrate in Europe. We will pay a high price if we go there': culture, time and migration aspirations for Syrian refugees in Istanbul" Journal of Refugee Studies, April, https://doi.org/10.1093/jrs/feaa018 (SSCI)
Kaya, Ayhan (2020). "Europe versus Islam?: Right-wing Populist Discourse and the Construction of a Civilizational Identity," in Jeff Haynes (ed..), A Quarter Century of the "Clash of Civilizations" (London: Routledge), ISBN: 978-0-367-75152-4, Planned Publication Date: 19/03/2021
Kaya, Ayhan (2020). "AfD and the Use of the Past: Dissonant Heritage" in Şeyda Özil, Michael Hofmann, Jens Peter Laut, Yasemin Dayıoğlu-Yücel, Cornelia Zierau und Didem Uca (eds.), Migrationsbewegungen und Rechtspopulismus nach 2015. Göttingen: Universitatsverlag Göttingen: 15-34.
Kaya, Ayhan (2020). "The Unfolding of the Syrian Refugee Crisis in Turkey: From Temporariness to Permenancy," in R. Sata, J. Roose and I.P. Karolewski (eds.), Migration and Border Making,: Reshaping Policies and Idendities. Edinburgh University Press: 94-119
Kaya, Ayhan and Ozan Kuyumcuoğlu (2020). "The Limits of Toleration towards Syrian Refugees in Turkey: From Guesthood to Ansar Spirit", in Luiza Bialasiewicz and Valentina Gentile (eds.), Spaces of Tolerance: Changing Geographies and Philosophies of Religion in Today's Europe. London: Routledge: 140-158.
Ayhan Kaya, ed. Türkiye'de Suriyeli Göçü ve Belediyeler: Birlikte Yaşam. (Syrians in Turkey and Municipalities: Living Together). RESLOG, Ankara, 2020, http://www.reslogproject.org/yayinlar-2/
Ayhan Kaya, ed. Türkiye'de Suriyeli Göçü ve Belediye Hizmetleri: Kapsayıcı Sosyal Hizmet Uygulamaları (Syrians in Turkey and Municipal Services: Inclusive Social Services), RESLOG, Ankara, 2020 http://www.reslogproject.org/yayinlar-2/
Ayhan Kaya, ed. Türkiye'de Suriyeli Göçü ve Belediye Deneyimleri: Kitlesel Göçler ve Yerel Yanıtlar (Syrians in Turkey and Municipalities: Mass Migrations and Local Experiences), RESLOG, Ankara, 2020, http://www.reslogproject.org/yayinlar-2/
Kaya, Ayhan (2020). "The State of the art on radicalization," European Institute Working Paper 11, Istanbul Bilgi University, https://eu.bilgi.edu.tr/media/files/Kaya_Working_Paper_2020.pdf
Kaya, Ayhan (2020). Avrupa'da Popülist Sağın Yükselişi: Çeşitlilik ve Birlik İçinde Kaybolanlar" (The Rise of the Populist Right in Europe: Lost in Diversity and Union), Eğitim Bilim Toplum Dergisi / Journal of Education Science Society Volume:18 Issue:69 (Winter: 2020) Pages: 128-155
2019 Publications
Kaya, Ayhan (2019). "Populism and Heritage in Europe: Lost in Diversity and Unity". London: Routledge. ISBN 781138313323 October 2019
Kaya, Ayhan (2019). "The Inclusion-Moderation Thesis: Turkey's AKP, From Conservative Democracy to Conservatism", Oxford Research Encyclopedia of Politics, DOI: 10.1093/acrefore/9780190228637.013.661
Kaya, Ayhan, Max-Valentin Robert and Ayşe Tecmen (2019). "Populism in Turkey and France: Nativism, Multiculturalism and Euroscepticism," Turkish Studies, DOI: https://doi.org/10.1080/14683849.2019.1637260(SSCI)
Kaya, Ayhan and Ayşe Tecmen (2019). "Europe versus Islam?: Right-wing Populist Discourse and the Construction of a Civilizational Identity", The Review of Faith & International Affairs, 17:1, 49-64 DOI:https://doi.org/10.1080/15570274.2019.1570759 (SSCI)
Kaya, Ayhan, Jais Adam-Troian, Ayşe Tecmen (2019). "Youth Extremism as a response to global threats? A threat-regulation perspective on violent extremism among the youth," ERC AdG Prime Youth Working Paper, European Institute, Istanbul Bilgi Ubniversity, https://bpy.bilgi.edu.tr/media/document/2019/05/12/erc-adg-prime-youth-social-psychology-of-youth-extremism-april-2019.pdf
Kaya, Ayhan and Jais Adam-Troian (2019). "The revival of extreme-right wing terrorism: an anthropological and psychological perspective," European Institute Working Paper 11, Istanbul Bilgi University, https://eu.bilgi.edu.tr/en/news/working-paper-11-th-0/
Kaya, Ayhan (2019). "Populism as a neo-liberal form of governmentality: resorting to heritage, culture and past," Lia Galani, Evangelia Mavrigaki and Kostas Skordulis (eds.), Geographical Literacy and European Heritage: A Challenging Convention in the field of Education. Limassol: Solva-tech: 64-94 available at http://www.solvatech.com.cy/books/ebook_COHERE_ipad_2018.pdf
Kaya, Ayhan (2019). "Küresel Finansal Kriz, Mülteci Krizi ve İslamofobizm Bağlamında Türkiye-AB İlişkileri" (Turkey-EU Relations under the Global Financial Crisis, Refugee Crisis and Islamophobism) in Sinem Akgül Açıkmeşe, Begin Akçay ve Çağrı Erhan (eds.). ATAUM 30. Yıl Armağanı (ATAUM 30th Anniversary)Ankara. http://ataum.ankara.edu.tr/30-yil-armagani/
Chiara de Cesari and Ayhan Kaya, eds. (2019) European Memory in Populism: Representations of Self and Other, 1st Edition. London: Routledge. ISBN 9781138318113 October 2019
Tecmen, Ayşe (2019) "The Role of Geography in Turkey's Nation Brand: Deconstructing Inbetweenness and Hybridity in Brand Turkey," Lia Galani, Evangelia Mavrigaki and Kostas Skordulis (eds.), Geographical Literacy and European Heritage: A Challenging Convention in the field of Education. Limassol: Solva-tech: 225-248 available at http://www.solvatech.com.cy/books/ebook_COHERE_ipad_2018.pdf
Troian, J., Baidada, O., Arciszewski, T., Apostolidis, T., Celebi, E., Yurtbakan, T. (In Press, August 2019). Evidence for Indirect Loss of Significance effects on Violent Extremism: the Potential Mediating Role of Anomia. Aggressive Behavior. https://onlinelibrary.wiley.com/doi/full/10.1002/ab.21863
Troian, J., & Mahfud, Y. (In Press, July 2019)."Macron Demission !": Loss of significance generates Violent extremism for the Yellow Vests through feelings of anomia. Group Processes & Intergroup Relations. https://psyarxiv.com/gvkyh/
Troian, J., Arciszewski, T., & Apostolidis, T. (2019). The Dynamics of Public Opinion Following Terror Attacks: Evidence for a Decrease in Equalitarian Values in the French Cyberspace from Search Volume Indices. Cyberpsychology, 13(3). https://cyberpsychology.eu/article/view/12015/10472
Troian, J., Caroti, D., Arciszewski, T., & Ståhl, T. (2019). Unfounded beliefs among teachers: The interactive role of rationality priming and cognitive ability. Applied Cognitive Psychology, 33(4), 720-727. https://onlinelibrary.wiley.com/doi/full/10.1002/acp.3547
Troian, J., Arciszewski, T., & Apostolidis, T. (2019). National Identification and Support for Discriminatory Policies: the Mediating Role of Beliefs about Laïcité in France. European Journal of Social Psychology, 49(5), 924-935. https://onlinelibrary.wiley.com/doi/full/10.1002/ejsp.2576
Troian, J., Bonetto, E., Araujo, M., Baidada, O., Celebi, E., Dono Martin, M., Eadeh, F., Godefroidt, A., Halabi, S., Mahfud, Y., Varet, F., & Yurtbakan, T. (in press, February 2019). Positive Associations between Anomia and Intentions to Engage in Political Violence: Cross Cultural Evidence from Four Countries. Peace and Conflict: Journal of Peace Psychology. https://psycnet.apa.org/record/2019-17449-001
Bonetto, E., Varet., F., & Troian, J. (2019). To Resist or Not to Resist? Investigating the Normative Features of Resistance to Persuasion. Journal of Theoretical Social Psychology, 3(3), 167-175. https://onlinelibrary.wiley.com/doi/full/10.1002/jts5.44
Benevento, A. & Okuyan, M. (2019) Significance of Protesters' Words During Gezi Park Protests: Finding Implicit Meanings in Sticky Notes and Tweets. Social Movement Studies. 18:4, 482-498, DOI: 10.1080/14742837.2018.1561258 (SSCI)
Authors: