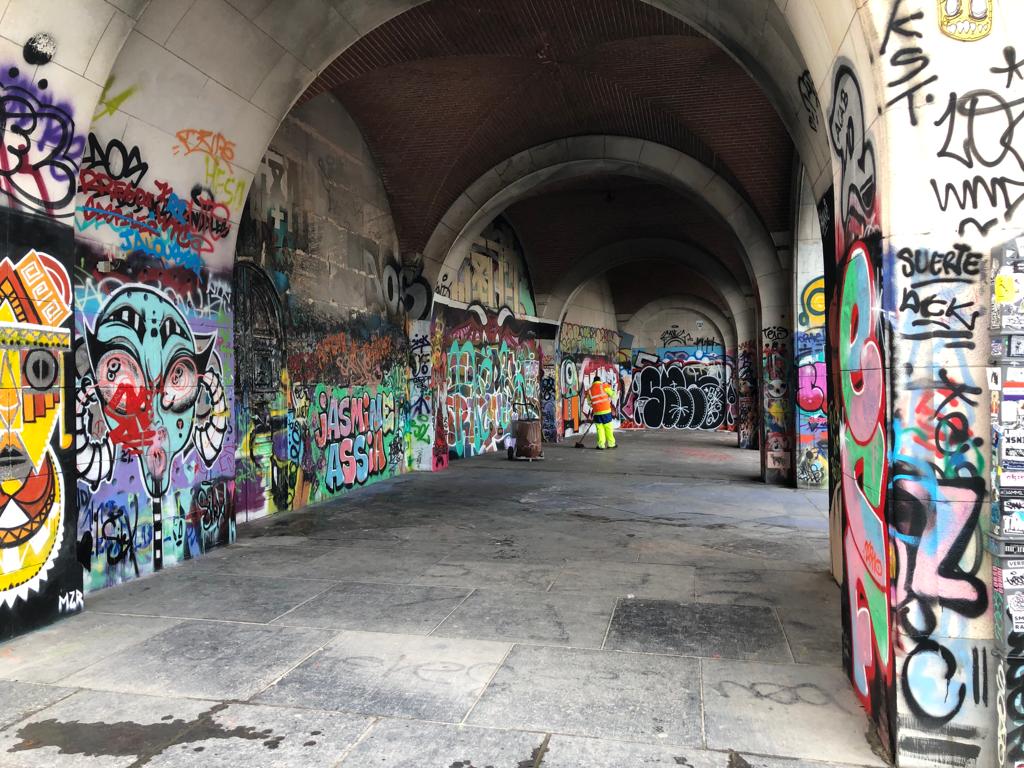 Workshop on Radicalization and Youth Cultures on 26 November 2021
The PRIME Youth team completed its second workshop, which took place in Belgium, Molenbeek-Saint-Jean, Brussels.
28 November 2021
Our workshop at Foyer covered the PRIME Youth's ongoing studies and findings, along with presentations from esteemed colleagues from the University of Liège, The Centre for Ethnic and Migration Studies (CEDEM) on the current debates surrounding radicalization and youth cultures. The conference was moderated by the PRIME Youth advisory board member Professor Marco Martiniello. Foyer was the right location for the workshop since it has provided migrant-origin youth in Molenbeek with many artistic, cultural, sportive, and scientific opportunities to practice.
Following Martiniello's introductory speech on activities of CEDEM, including events in Bochum and Oslo, Principal Investigator Professor Ayhan Kaya explained the roots and analytical framework of the PRIME Youth project. Kaya discussed how the labels "Muslim" and "radical" had become empty signifiers in the public discourse. After the 1970s' TREVI documents, the gradual loss of accuracy in the use of terms such as radicalization and violent extremism supports this claim, argued Kaya. Accordingly, youth cultures are ignored due to the obsession with such signifiers. Following this introduction, Kaya discussed the ascendancy of local factors among other drivers of radicalization. Therefore, for example, the PRIME Youth project focuses on the conditions of specific regions, such as Dresden, "very different from the rest of Germany," according to Kaya. Referring to Craig Calhoun's terminology of radicalism (e.g., philosophical, tactical, and reactionary radicalisms), Kaya argued for using the term without making it a word for "bashing."
Following Kaya's presentation, the PRIME Youth postdoctoral researcher Dr. Metin Koca put forward the concept of critical radicalism as a representation of non-violent radicalization, in contrast with radicalization into violence. Employing an approach that focuses on various ideology-making processes, Koca explored the boundaries between (1) 68 individual representations of violent "Jihadi" and "right-wing" extremism in Europe, and (2) 130 PRIME Youth interviews with young adult European citizens who pursue religious purity or cultural essence. Having identified the latter as a pool of "critical radicals" in the current political context, Koca juxtaposed violent and non-violent radicalizations. Accordingly, violent extremists and critical radicals tend to part ways while locating their grievances to tailor strategies, reclaiming agency in response to losses of status, and aligning their social bonds and practices with the ideology. Koca concluded his presentation by discussing the specificity of critical radicalism in terms of reflexive mindfulness and its value in democracies.
The PRIME Youth postdoctoral researcher Dr. Ayşenur Benevento introduced a gender dimension to the question of radicalization in her presentation, entitled "can a woman be radical by choosing to stay at home or wear a headscarf?" Benevento answered the question, "In Western societies, they can." Bringing together the radicalization processes among self-identified Muslim youth and native women, Benevento used Kohlberg's moral reasoning (1958) and found that some interviewees explored how their gendered practices (e.g., wearing a veil and being a homemaker) appear and their decision to engage in those practices involved self-acceptance and an explicit rejection of outside influences. Benevento concluded her presentation by calling for the re-operationalization of "activism." The interviewed women were in a unique position to accept their choices. They can protect themselves, ideologies, religions, and their families without having a secondary or "supportive" function to men's roles.
After the discussion on the concept of radicalization among participants, the PRIME Youth field researcher Dr. An Van Raemdonck revisited the locality dimension. Based on her interviews with 32 respondents, a third of whom resides in Denderstreek, Raemdonck examined ethno-regionalism, civilizationism, and Islamophobia in the region of Flanders, a stronghold of Belgian right-wing party Vlaams Belang. Exploring the respondents' feelings of being treated unjustly in personal, political, economic, or cultural terms, Dr. Raemdonck found that even a small procedural issue in the organization of the state in Flanders can come to make an impact on individuals' senses of mistreatment. Dr. Raemdonck's emphasis on the difference between civilizational and Islamophobic discourses that often pop up among native youngsters labeled as far-right was remarkable. She argued that while the civilizational discourse was meant to be a more latent form of soft racism, Islamophobia was meant to be a more explicit form of racism.
Dr. Hassan Bousetta from CEDEM presented their work on the Moroccan-origin youngsters living in Hodimont, Verviers. Based on Participant Action Research (PAR) methodology, Dr. Bousetta explained how the youngsters questioned the prescribed proposals, research questions, and researchers' hypotheses. He explained how de-radicalization policies actually radicalize Moroccan-origin youngsters who suffer from socio-economic deprivation, alienation, and humiliation in everyday life. He argued that the de-radicalization work of the state actors has so far constituted a kind of radicalization machine.
Eventually, Professor Marco Martiniello briefly talked about his own research underlining the artistic expressions of Muslim-origin youngsters who are perceived and portrayed as 'terrorists,' 'extremists' and 'fundamentalists.' He offered an alternative explanation of the ways in which such youngsters actually express their rage and anger resulting from structural outsiderism using rap and graffiti.
------------------
Reported by Metin Koca (PRIME Youth, Post-Doc Researcher) and Ayhan Kaya (PRIME Youth, Principal Investigator)
Our final workshop program, including the speakers, speech titles, the list of invitees, and the main snapshots are as follows: